About Us
our story
Aged Cheeses & Yogurts made 100% in Puerto Rico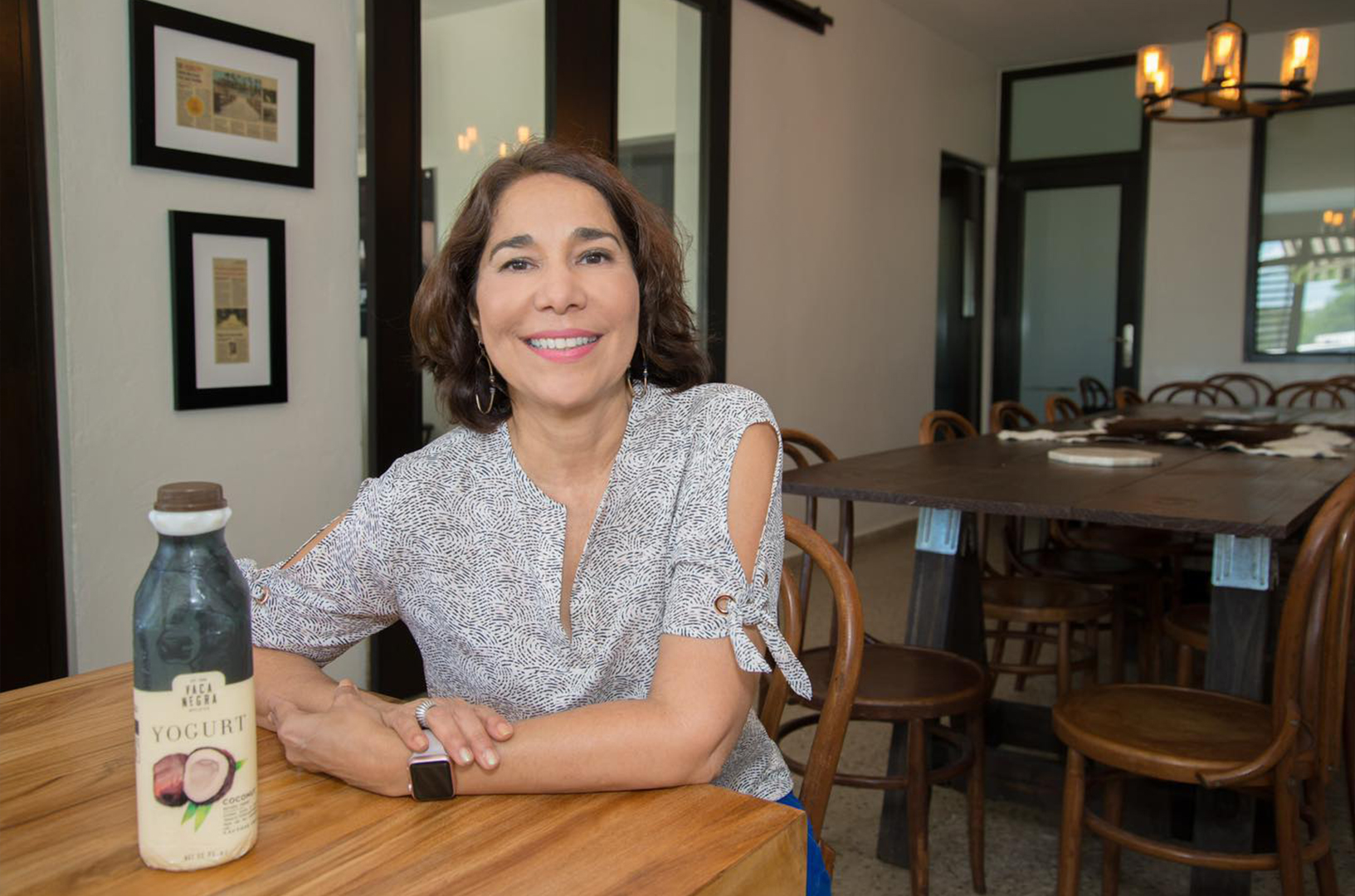 Quesos Vaca Negra, Inc. is founded by Wanda Otero, Licensed Microbiologist in 2008 when it began its production of artisan cheeses in the Puerto Rican market.
According to Wanda, the production of cheeses occurs a bit by chance. As a microbiologist, she owns a private laboratory in which advises and tests dairy farms so that they can comply with the sanitary controls required by regulatory agencies to more than 200 dairy farms in the Region.
Many of these ranchers are humble and could not cope with the financial expenses involved in paying for laboratory services for their farms. Wanda proposes to barter their laboratory debts and her services, in exchange for fresh milk. As they agreed, the dilemma arose: What to do with the milk? Wanda had an idea, produce aged cheeses. A new concept in Puerto Rico as no aged cheeses were produced locally.
Wanda began making cheeses experimentally at her home. She learned the trade by taking seminars and working tirelessly to improve the quality of her processes every day, sharing with other expert producers from the United States, Europe and Canada.
In 2017 they expanded their production with the launch of their line of Probiotic yogurts in such original flavors as coconut, papaya, guava, oatmeal, piña colada, coffee and natural.
All Vaca Negra products are artisanal made from the best raw milk from the dairy farms of the region, in the town of Hatillo, Puerto Rico. A town known as the dairy capital of Puerto Rico and recognized for the quality of its milk.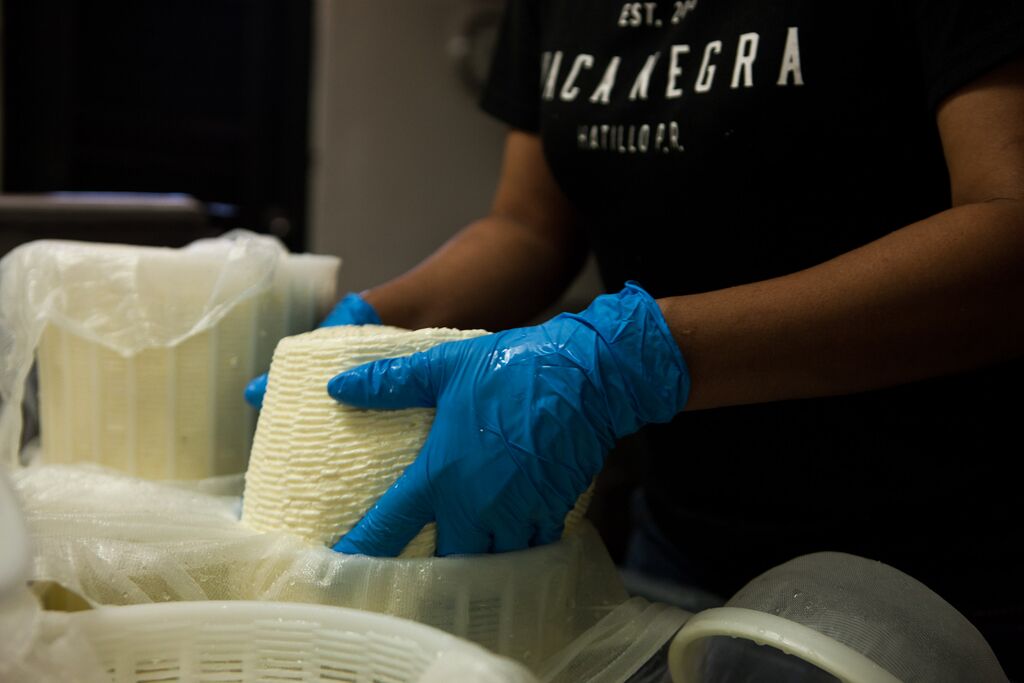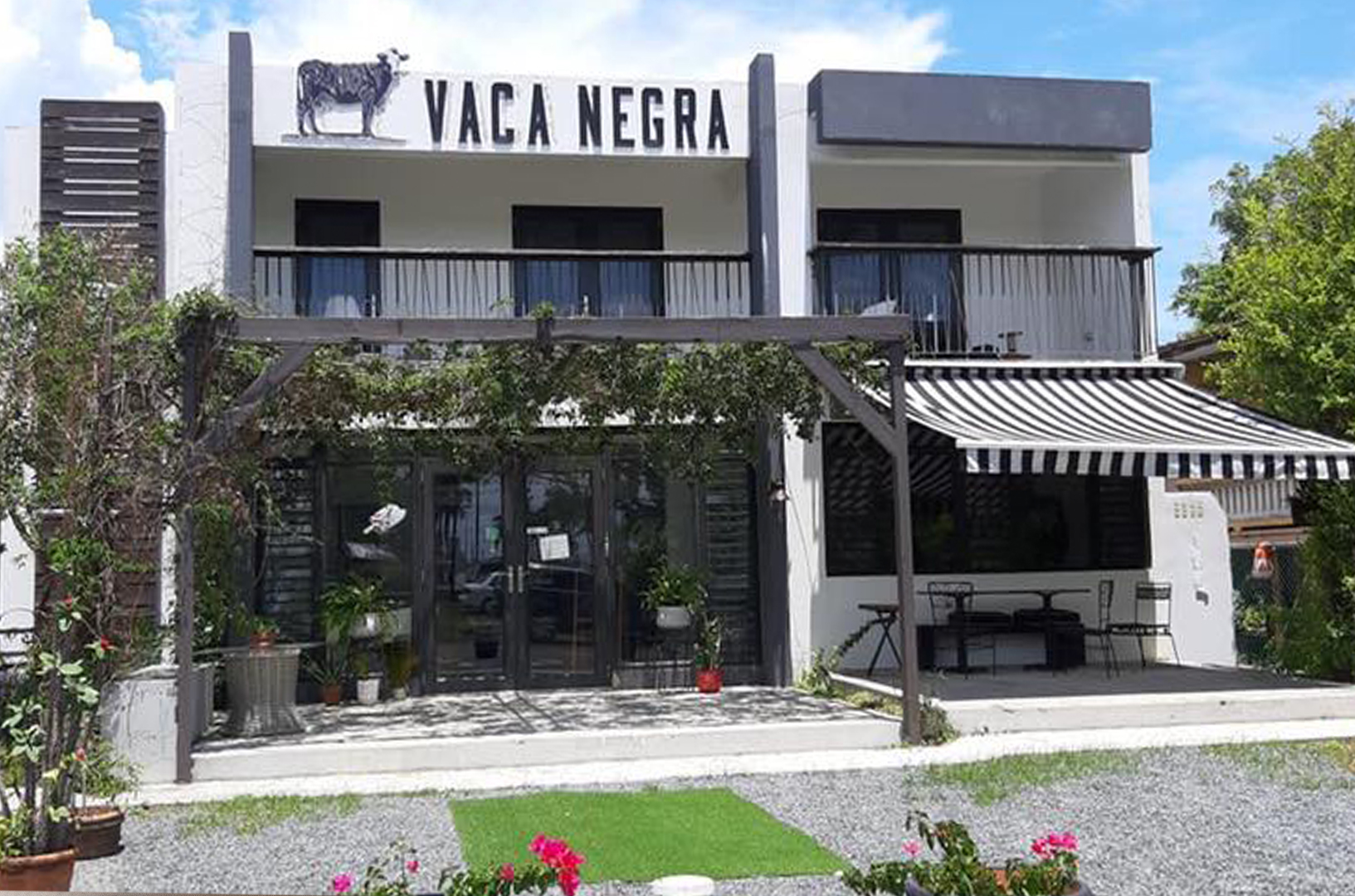 Vaca Negra cheeses are different from those that until then were made in Puerto Rico. They are inspired by the old and traditional ways of making European cheeses in the style of French cheeses like the Beaufort, English like the Cheshire, and Spanish cheeses like the Manchego. At present we have a variety of 6 aged cheeses with special editions added throughout the year.
The result is a young company that thrives on the vitality of its work team and the quality and freshness of its products.
Our cheeses have been recognized locally and internationally. They have been exhibited at "Summer Fancy Food Show" in Washington 2011 and were named by Huffington Post as the 9 richest product of the show (# 9 You must eat) competing with more than 180,000 products!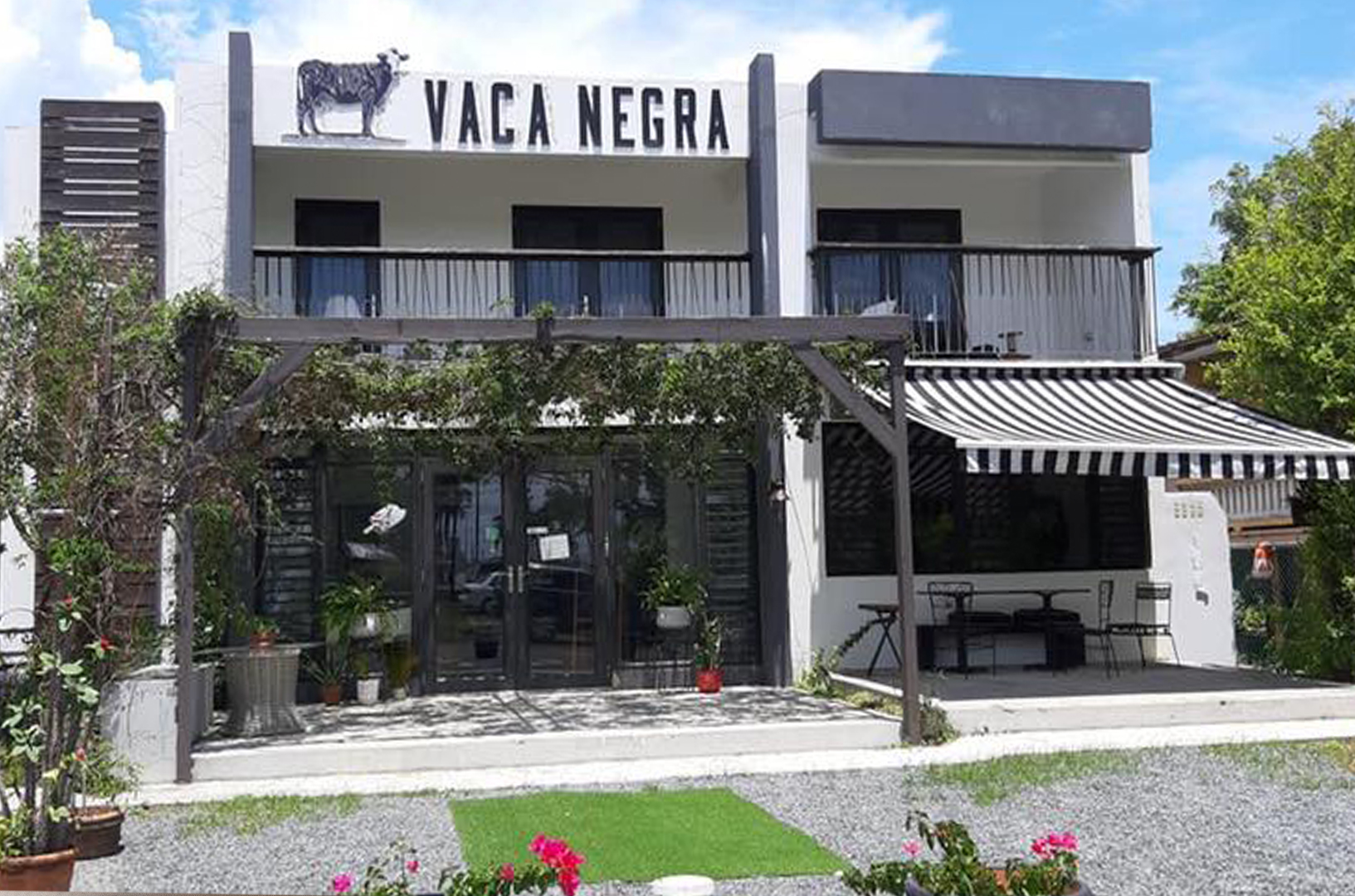 In 2012 Vaca Negra represented Puerto Rico at the "Alimentaria 2012 Fair", the International Food and Beverage Exhibition, in Barcelona, ​​Spain.
In 2021 we had the opportunity to present our cheeses at the American Cheese Association's "Meet the Cheesemaker" along with cheeses from all over the United States.
Our cheeses and yogurts can be found in organic markets, the main supermarket chains in Puerto Rico or by ordering online at www.vacanegra.com.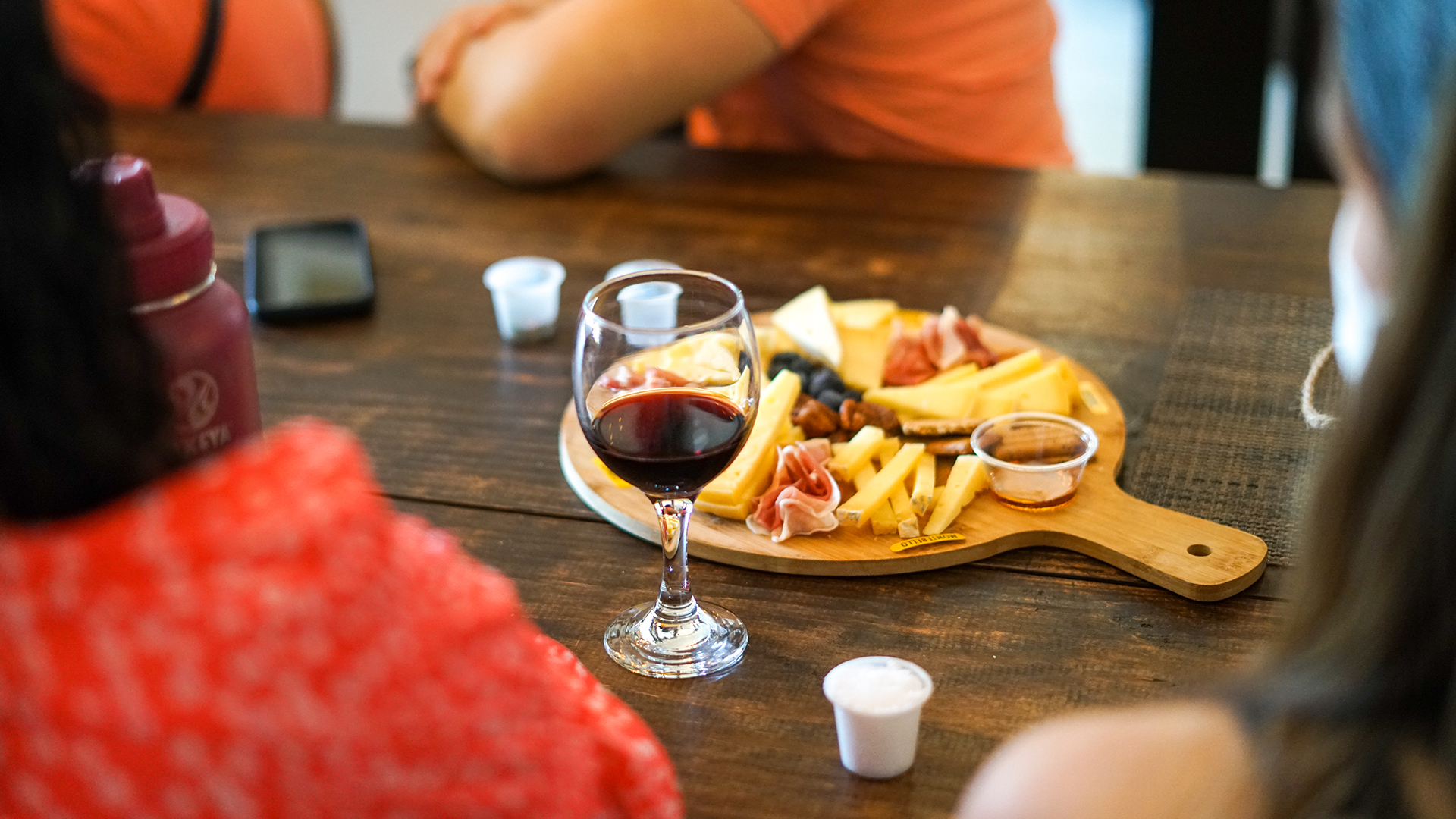 Taste it!
Find our products
Aged Cheeses & Yogurts made 100% in Puerto Rico
Our
Mission
Locally elaborate quality nutritional cheeses aged in Puerto Rico, based on milk in its natural and integrated form, to satisfy the needs of demanding consumers and conscious customers.
Why is it
important?
Our milk is selected by the Milk Quality Laboratory, where the cheese factory is located, the best milk quality is chosen. Free of hormones, antibiotics and cows graze all year round.
From farm to table
Made by hand